Saiga License Saudi Arabia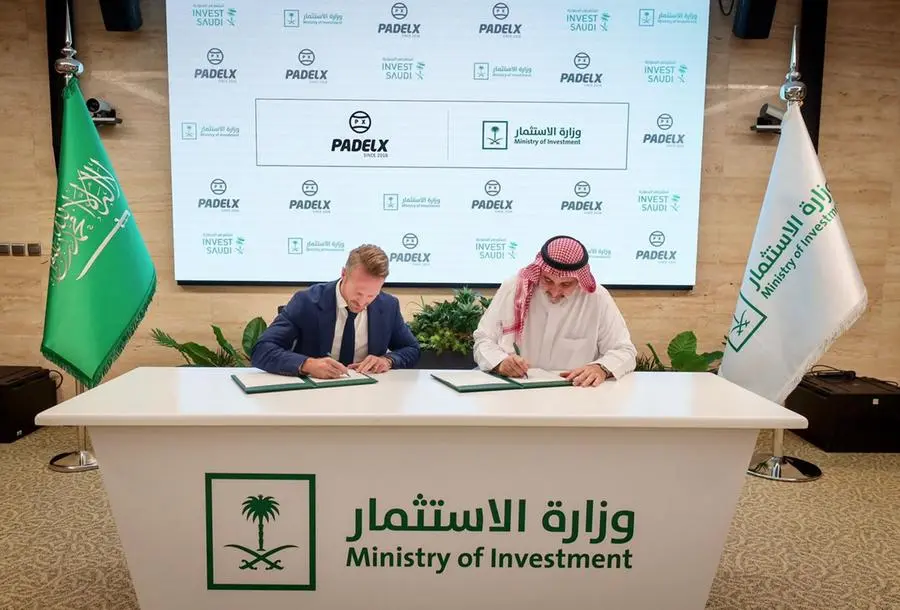 Welcome to our blog where we will be discussing the Sagia License in English. Saudi Arabian General Investment Authority (Sagia) plays a significant role in facilitating foreign investment in Saudi Arabia.
Many foreign investors are interested in expanding their businesses to Saudi Arabia, but they are often unaware of the rules and regulations that govern foreign investment in the country.
The Sagia License is one such regulation that foreign investors must be familiar with before investing in Saudi Arabia. In this blog, we will delve deeper into what exactly is the Sagia License and how it impacts foreign investors looking to set up shop in Saudi Arabia. So let's dive in!
1. Overview of SAGIA License
Welcome to the world of foreign investment in Saudi Arabia! If you are looking to set-up a business, you must obtain a SAGIA License. This license is issued by the Saudi Arabian General Investment Authority (Saiga), which was formed in 2000. The purpose of SAGIA is to open the Kingdom to foreign investors, making the process of setting up a business easier and more streamlined.
The SAGIA License is a crucial step in the process of establishing a business in Saudi Arabia. It enables foreign investors to legally and independently serve the local market without a Saudi sponsor. The license is issued following a thorough review of the business plan, financial capacity, and experience of the investor.
To obtain a SAGIA/MISA license, foreign investors must meet certain requirements. The entity's revenues for the last financial year must be SAR 2 million or higher through an approved budget, or the number of workers must be sufficient. Additionally, there are specific capital requirements for different types of licenses, and investors must submit an annual summary of the activity to SAGIA.
Receiving a SAGIA license comes with numerous benefits, including access to government services, ability to own property, and tax exemptions. However, it is important to note that the minimum Saudi ownership percentage and other regulations must be followed.
If you are interested in obtaining a SAGIA license, or need assistance in the process of registration and licensing, SAGIA is here to help. With their accelerated licensing process, you can begin serving the local market in no time. So make the most of this opportunity to invest in the thriving economy of Saudi Arabia and establish a successful business today!
Importance of Investment License
When it comes to investing in a foreign country, obtaining an investment license is crucial. This license not only serves as a legal document but also provides numerous benefits. Investing in Egypt, for example, requires an investment license that is issued by the National Program for Combating Commercial Concealment. Without this license, your investment may not be recognized, and you may not be able to export your products without a license or register them in the exporters register.
Moreover, obtaining an investment license is important in the sense that it allows the relevant authorities to follow up on your investment performance, evaluate it and propose any executive plans that may enhance your investment. Along with that, it also helps in overcoming any difficulties or obstacles that may arise during the investment process.
Furthermore, having an investment license can significantly expedite the licensing process, as SAGIA allows you to obtain your license within a short period. This not only saves time and resources but also makes the investment process smoother and more efficient.
In addition, an investment license signifies the minimum capital required for the investment, which acts as a safeguard for foreign investors. It also protects against any potential violation of laws and regulations, ensuring that your investment is secure.
In conclusion, obtaining an investment license is vital for those looking to invest in a foreign country. It not only provides legal protection but also offers numerous benefits and makes the investment process much more efficient. So, if you're planning on investing in Egypt or any other foreign country, make sure to obtain your investment license to reap the full benefits of your investment.
Requirements for Obtaining a SAGIA /MISA License
Now that you understand the importance of a SAGIA license, let's dive into the requirements for obtaining one. Firstly, you must be at least 21 years old and provide proof of identity and residence, such as a national number card and recent photographs. In addition, you must submit an application for an international driving license and receive approval from the General Traffic Department.
Secondly, bring Form 256 to the Traffic Department to obtain the license. It's crucial to pay the necessary fees for obtaining the US license and pass both theoretical and practical driving tests. Once you pass the driving test, you can celebrate your achievement and proceed to the next step of obtaining a SAGIA license.
Lastly, there is a minimum capital required for a SAGIA license, which can vary depending on the type of business you plan to run. Keep in mind that this license offers numerous benefits, such as the ability to conduct business in Saudi Arabia or invest in existing businesses.
With these requirements in mind, obtaining a SAGIA/MISA license isn't a daunting task. Remember, if you need assistance or have any questions, SAGIA is here to help. The accelerated licensing process offered by SAGIA makes obtaining your license faster and easier than you ever thought possible. So, get started today and take the first step towards becoming a licensed and successful investor in Saudi Arabia.
Minimum Capital Required for SAGIA License
If you're considering investing in Saudi Arabia, one of the essential steps is obtaining a SAGIA license. When it comes to the minimum capital requirement, the partnership requires between 2,500,000 USD to 1,000,000 USD. However, what's appealing about investing in Saudi Arabia is that there's no minimum capital required to start a business. So, if you're just starting, you don't have to worry about meeting any capital requirements. The goal of the Saudi government is to attract foreign investors, so they've eliminated that obstacle.
That said, it's crucial to keep in mind that to obtain a SAGIA license, you need to deposit the capital in a licensed bank in the Kingdom of Saudi Arabia. This is done after the issuance of the investment license and submitting a certificate of deposit in the name of the establishment before obtaining the license.
Investing in Saudi Arabia comes with several benefits, including expanding the investment base and obtaining advanced technology and technology Licensing any investment of foreign capital in the Kingdom in the capacity of a foreigner. And with SAGIA's accelerated licensing process, obtaining a license has become much easier and more efficient.
In conclusion, obtaining a SAGIA license requires depositing the capital in a licensed bank in Saudi Arabia. However, the Saudi government has eliminated the minimum capital requirement to attract more foreign investments. The benefits of investing in Saudi Arabia make it more lucrative and worthwhile, and with SAGIA's help, you can obtain the necessary license with ease.
Benefits of MISA Investor License
Congratulations! Upon obtaining your MISA Investor License, you open up a world of business opportunities in Saudi Arabia. Here are some of the benefits that come with this license:
Firstly, the MISA license allows you to legally and independently serve the local market without the need for a Saudi sponsor, granting you complete operational freedom. This means that you have the ability to establish and operate your business in Saudi Arabia using your home company name, helping you establish your brand and reputation in the market.
The license also enables your foreign company to own a business in Saudi Arabia with legal registration, giving you a competitive edge in the marketplace. With the MISA license, you can do business securely and confidently, knowing that your business is compliant with Saudi laws and regulations.
Another benefit of the MISA license is that it provides a wide range of support services. MISA offers detailed information on the investment process, and coordinates with government entities to provide you with access to vital information and support. In case of any challenges or issues, you can also count on MISA to assist you with any concerns that may arise.
Furthermore, the MISA license provides an extended license renewal period of five years. This saves you the hassle of having to renew your license annually, giving you more time to focus on your business operations.
Lastly, MISA has implemented an electronic licensing system, which expedites the licensing process and eliminates any potential delays. This means that you can obtain your license easily and quickly, faster than ever before.
In conclusion, the MISA Investor License presents foreign investors with a host of benefits, including complete operational freedom, legal registration, support services, extended license renewal periods and more efficient licensing processes. As a foreign investor, obtaining this license ensures that you can establish and operate your business in Saudi Arabia with ease and security.
Role of SAGIA in Foreign Investment
You are making a wise decision by considering foreign investment opportunities, and SAGIA is here to help you every step of the way. SAGIA, the Saudi Arabian General Investment Authority (Saiga), plays a vital role in attracting and facilitating foreign investment in the Kingdom of Saudi Arabia. With the help of SAGIA, you'll benefit from a streamlined process that aims to enhance the attractiveness of the investment environment, increase economic growth rates, and provide job opportunities.
SAGIA offers a comprehensive suite of services that help investors navigate the various licensing procedures to invest in all regions, sectors, and activities in the Kingdom. From issuing investment licenses to providing assistance in obtaining them, SAGIA's role is essential. The organization also follows up and evaluates investment performance, overcomes difficulties facing investors, and proposes executive plans to enhance investments.
The new system introduced by SAGIA aims to contribute to the growth of the Kingdom's economy and make it more attractive to foreign investors. The system ensures that foreign investors are facilitated in every way possible, including remote license renewal services and an accelerated licensing process. Mathematical equations demonstrate the crucial role of foreign direct investment in economic growth and integration, and therefore Saudi Arabia recognizes the importance of attracting foreign investment.
When you choose to invest in Saudi Arabia, SAGIA is your go-to source for all matters related to the investment license. Whether you're looking to invest in the mobile industry, tourism, or manufacturing, SAGIA can help. With a highly qualified team of investment professionals and an easy-to-navigate website, getting assistance from SAGIA has never been more comfortable.
So if you're looking to invest in the Kingdom of Saudi Arabia, then SAGIA is your perfect partner. With their expert guidance and support, you can rest assured that your investment will flourish in the rapidly growing Saudi market.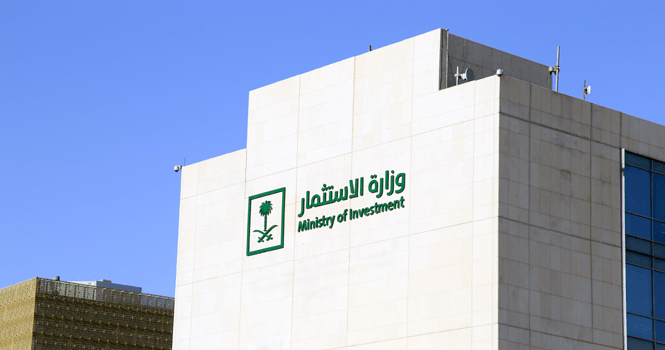 Accelerated Licensing Process by SAGIA
Congratulations! You are now ready to explore the accelerated licensing process by the Saudi Arabian General Investment Authority (SAGIA). With the new initiative, SAGIA has simplified licensing procedures for foreign investors, reducing the process from two days to just four hours.
To benefit from this new process, you will need to obtain a foreign investor license from SAGIA. This can be done easily with just two documents and in only three hours. The licensing process is now faster, easier and more efficient than ever before.
The SAGIA Fast Track service is designed to attract international VCs and their portfolio companies, offering instant licenses in less than three hours. With such streamlined procedures, SAGIA hopes to attract more investment and create business opportunities in Saudi Arabia.
The SAGIA acceleration program also grants inbound startups an accelerated process to obtain the necessary licenses, while the Ministry of Commerce and Industry ensures the licensing is in process.
This new initiative by SAGIA is an excellent opportunity for foreign investors looking to expand their business to the Kingdom of Saudi Arabia. With a simplified licensing process and faster turnaround time, you can now focus on growing your business and tapping into new markets.
In conclusion, SAGIA's accelerated licensing process is an excellent opportunity you don't want to miss. With a faster and more efficient process, obtaining a license for foreign investors has never been this easy. Contact SAGIA today and start exploring business opportunities in the Kingdom.
SAGIA License vs. MISA Investor License
In comparison to SAGIA's traditional foreign investment license, the MISA investor license grants foreign investors the opportunity to operate in the Kingdom independently without a Saudi sponsor. The MISA license also permits complete foreign ownership of businesses, which was not previously allowed under SAGIA. This license is enormously vital to international companies seeking to establish a presence in Saudi Arabia.
Though SAGIA plays an essential role in approving investment projects, MISA focuses on providing incentives and building infrastructure. MISA additionally assists those seeking to draw attention to local investors and raise awareness about the many business opportunities available in Saudi Arabia. On the other hand, SAGIA is responsible for approving foreign investments and licensing.
Though both authorities require a variety of essential criteria and paperwork to obtain a license, MISA's registration process is typically quicker and more accessible than SAGIA's. MISA sets no official minimum capital requirements for foreign investors, making it especially appealing to start-ups and small businesses.
It's critical to note that MISA may request additional approvals or requirements for foreign investors, depending on the nature of their business. While SAGIA primarily deals with approving foreign investment, the Ministry of Investment is in charge of licensing foreign companies to operate in Saudi Arabia without a local sponsor.
In conclusion, while both SAGIA and MISA are instrumental in attracting foreign investment and encouraging economic growth, the MISA investor license is the more advantageous option for foreign investors. So, if you're an international company looking to expand to Saudi Arabia, MISA's investor license is the ideal choice.
MISA Registration for Foreign Investors
Now that you understand the importance and benefits of obtaining an Investment License through MISA, it's time to learn the steps involved in registering as a foreign investor with MISA.
Firstly, you need to provide proof of revenues of 2 million riyals or higher or disclose the number of workers involved, as approved by the budget. Remember, the requirements depend on the nature of your business.
Next, you need to choose a registered agent in Saudi Arabia who has a valid commercial registry or establishment license. Your registered agent will be your point of contact with MISA, and they will be responsible for submitting your application and providing you with updates on the status of your application.
Once you have submitted the required documents and paid the requisite fees, it will take approximately 2-3 weeks for MISA to examine, approve and ultimately issue your Investment License.
With your MISA Investment License in hand, you can set up your 100% foreign-owned business in Saudi Arabia and commence operations. There is no need for a local partner, and you will enjoy the benefit of complete foreign ownership, with no restrictions on repatriating profits and capital.
At GCC Solutions, we offer tailored assistance to help you navigate the registration process and obtain your MISA Investment License with ease. Our team of experts will provide you with all the necessary information, guide you through filling the forms, and handle all the administrative work required to obtain MISA registration.
By simplifying the registration process, we enable you to focus on building your business in Saudi Arabia, confident in the knowledge that you have a reliable and competent partner to handle legal and compliance matters on your behalf.
With GCC Solutions by your side, obtaining a MISA Investment License becomes a simple and stress-free process, allowing you to transform your vision into a thriving enterprise in Saudi Arabia.
Assistance in Obtaining Investment License
Once you have decided to invest in Saudi Arabia, the next step is to obtain an investment license from SAGIA. This can be a daunting task, especially if you are unfamiliar with the process. Fortunately, there are several ways to obtain assistance in obtaining the necessary license.
One option is to work with a local partner who is familiar with the process and can guide you through the application and approval process. Another option is to work with a consulting firm that specializes in assisting foreign investors with the licensing process. These firms have a thorough understanding of the requirements and can help you prepare and submit your application in a timely and efficient manner.
In addition, SAGIA offers several resources to assist foreign investors with obtaining investment licenses. They have an online platform where investors can submit their applications and track their progress. They also offer support and guidance through their customer service center for any questions or concerns you may have. Additionally, SAGIA holds workshops and training sessions to provide investors with a better understanding of the process and requirements.
Overall, obtaining an investment license from SAGIA is an important step in establishing a successful business in Saudi Arabia. With the right assistance and resources, the process can be streamlined and efficient. So don't be afraid to seek out assistance and take advantage of the resources available to you.
Saiga License