Low-cost Business Setup in Riyadh
Welcome to our blog about starting a low-cost business in Riyadh! As the capital of Saudi Arabia, Riyadh offers a range of opportunities for entrepreneurs to establish and grow a business.
However, many people believe that launching a startup in the city requires significant investment and resources. In this blog, we will explore the possibilities of setting up a business in Riyadh on a budget, including the legal requirements, available support services and resources, and tips for successful entrepreneurship in the city.
Whether you are an aspiring entrepreneur or an experienced business owner looking to expand your operations, this blog will provide you with valuable information to help you achieve your goals without breaking the bank.
1. Introduction to Business Setup in Riyadh
Are you considering starting a business in Riyadh, the capital city of Saudi Arabia? Congratulations, you are on the right track towards building a successful business venture. Riyadh offers a rich landscape of opportunities for business startups, thanks to its strategic location, large consumer base, and government initiatives to promote entrepreneurship.
In this article, we will guide you through the low-cost business setup in Riyadh and provide you with valuable insights on the legal requirements, business structures, financing options, challenges, and marketing strategies to help you build a thriving business in this bustling city. Keep reading to discover the untapped potential of Riyadh and take the first step towards your entrepreneurial journey.
2. Low-Cost Business Ideas in Riyadh
"Looking to Start a Business in Riyadh? Check out These 2 Low-Cost Ideas!"
So, you've decided that setting up a business in Riyadh is the right move for you. The next step is to figure out what kind of business you want to start. Luckily, Riyadh offers plenty of opportunities for low-cost investments that can yield high returns.
Here are 2 low-cost business ideas in Riyadh that you should consider:
Food Trucks:
Riyadh's culinary scene is booming, and food trucks are a great way to get in on it without breaking the bank. With the current demand for mobile food, starting a food truck business can be a great low-cost option. You can specialize in a variety of dishes and cuisines, from Arabic to Mexican to grilled cheese sandwiches. Not only will your truck be mobile, but it also serves as a low-cost advertising platform!
E-Commerce:
The e-commerce industry is growing rapidly in Saudi Arabia, and for good reason – it's a great low-cost business idea. By selling products online, you can avoid the cost of rent and overheads that often come with operating from a physical location. With a little bit of research, you can set up an online business selling everything from clothing to electronics to homemade items. And with the growing popularity of online shopping, the sky's the limit!
Remember, before starting any business, it's important to research your legal and financial requirements and consider your options for financing. Overall, starting a low-cost business in Riyadh can be a great investment in your future. Good luck!
3. Legal Requirements for Business Setup in Riyadh
Starting a business in Riyadh is an exciting venture, but before you can begin, you must adhere to a few legal requirements. Here are the necessary steps you need to take to set up your business legally in Riyadh.
Obtain a Commercial Registration (CR) Certificate
The CR certificate is the first step in registering your business in Riyadh. It is issued by the Ministry of Commerce and Industry and is required to obtain a business license. This certificate will indicate your business's name, objectives, location, and other essential details.
Apply for a Business License
After obtaining your CR certificate, you will need to apply for a business license through the Saudi Arabian General Investment Authority (SAGIA). This license permits you to operate your business in Riyadh legally. SAGIA will verify the compatibility of your business with the Saudi Arabian legal requirements and issue the necessary approvals.
Secure a Physical Location
For LLCs, it is required to have a physical local office address and lease. This physical location is necessary when registering for utilities, obtaining visas, and conducting business. Ensure that your business location complies with building, environment, and zoning regulations.
Consider Your Tax Obligations
In accordance with local regulations, you will need to obtain a Tax ID and maintain accurate financial records. This will enable you to stay up-to-date with your tax obligations and avoid any legal issues.
While these requirements may seem daunting, the benefits of setting up a business in Riyadh are vast. The city's entrepreneurial spirit and supportive government policies make it an ideal location for low-cost business setup. With the proper preparation and guidance, you too can establish a successful business in Riyadh.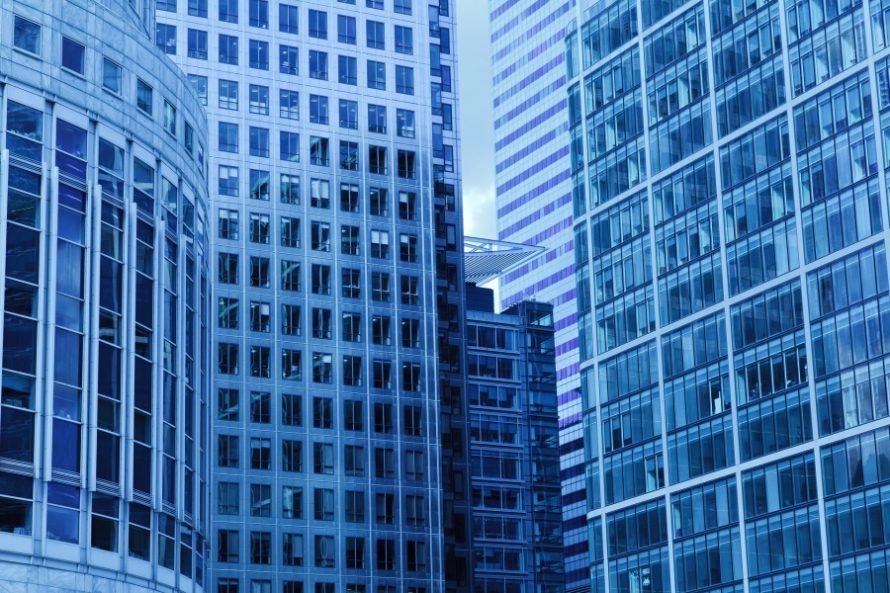 4. Types of Business Structures in Riyadh
Congratulations on deciding to start your low-cost business in Riyadh! Now, it's time to choose the right business structure that fits your needs. Here are four types of business structures in Riyadh to consider:
Limited Liability Company (LLC) – This is a popular structure for many entrepreneurs. LLCs protect personal assets and have a flexible management structure. They require a minimum of two shareholders and a maximum of 50.
Sole Proprietorship – This type of business structure is owned and managed by one person. It's easy to set up, and the owner has complete control over operations. However, it doesn't offer personal asset protection.
Partnership – A partnership structure is ideal for two or more individuals looking to start a business together. There are two types of partnerships: general and limited. In a general partnership, all partners share equal responsibilities and profits. In a limited partnership, some partners have limited liability and are not involved in daily operations.
Joint Stock Company (JSC) – A JSC is a publicly traded company that has a board of directors, management team, and shareholders. It's a complex structure that requires a minimum of five shareholders and a large share capital. This structure is suitable for businesses that plan to expand globally or seek investment from large investors.
Choosing the right business structure is crucial for the success of your low-cost business. Consider the legal requirements, protection of personal assets, and management structure when making your decision.
Now that you know the different business structures available in Riyadh, it's time to move on to the next step in starting your low-cost business in Riyadh!
5. Benefits of Setting Up a Business in Riyadh
Are you considering setting up a business in Riyadh but still unsure about the benefits? Fear not, because we've got you covered. Here are five benefits of setting up a business in Riyadh that will convince you to take the leap:
Access to a Thriving Economy
Riyadh boasts one of the biggest and fastest-growing economies in the Arab world. Its strategic location and natural resources have helped it become a hub for international trade and investment. When you set up a business in Riyadh, you'll have access to this thriving economy and all the opportunities that come with it.
Low Business Setup Costs
Low startup costs make Riyadh an attractive destination for entrepreneurs. With minimum share capital requirements as low as 2 million SAR, even small businesses can establish themselves in the capital city. Additionally, commercial certificate prices can start as low as 0 SAR, making it affordable for businesses to obtain the necessary legal documentation.
Range of Industrial and Property Offerings
Riyadh offers a significant range of industrial and property offerings that can accommodate businesses of different sizes and types. You can choose from various locations, whether you're looking for a small office or a large industrial facility. This flexibility can make it easier to find suitable premises for your business.
100% Foreign Ownership Permitted for Select Industries
Foreign entrepreneurs can set up a business in Riyadh with 100% ownership in select industries, which means they can retain full control of their business. This policy helps foster a favorable business climate that supports the growth of international businesses.
Welcoming Environment
Riyadh's business community is known for its welcoming nature. Entrepreneurs can expect to be embraced by a vibrant and supportive community that is eager to facilitate business growth. This friendly environment can help new businesses get off the ground and establish themselves in the city.
In conclusion, setting up a business in Riyadh has many benefits, from its thriving economy to its welcoming environment. With low startup costs and flexible property offerings, it's an affordable and accommodating destination for entrepreneurs. Plus, 100% foreign ownership is permitted for select industries, making it a favorable destination for international businesses. So why not consider taking the leap and starting your business in Riyadh? The opportunities are waiting.
6. Steps Involved in Setting Up a Business in Riyadh
Congratulations, you've decided to start a business in Riyadh! To help you get started, we've compiled a list of the six steps involved in setting up your business in the city.
Define your business idea and objectives: The first step in setting up your business is to define your idea and objectives. This involves brainstorming ideas, researching the market, and identifying your target audience.
Choose a business structure: The next step is to choose a business structure that best suits your needs. In Riyadh, you can choose from several business structures, including sole proprietorship, partnership, limited liability company (LLC), and joint-stock company.
Register your business: Once you've chosen a business structure, you'll need to register your business with the relevant government agencies. This includes obtaining a commercial registration certificate from the Ministry of Commerce and Investment (MOCI) and registering with the General Authority for Zakat and Tax (GAZT) for taxes.
Obtain necessary licenses and permits: Depending on the nature of your business, you may need to obtain additional licenses and permits from government agencies. This includes licenses from the Saudi Arabian Standard Organization (SASO) and the Ministry of Municipal and Rural Affairs (MOMRA).
Open a bank account and secure financing: To operate your business legally, you'll need to open a bank account in Riyadh and secure financing. This can include obtaining a loan from a bank or financial institution or seeking investment from investors.
Hire employees and start operations: The final step in setting up your business is to hire employees, if necessary, and start operations. This includes setting up your office or storefront, ordering inventory or equipment, and marketing your business to potential customers.
Starting a business in Riyadh may seem daunting at first, but with the right knowledge and support, it can be a smooth and rewarding process. Follow these six steps and you'll be well on your way to running a successful business in the city. Good luck!
7. Financing Options for Business Setup in Riyadh
Congratulations on taking the first step towards starting your business in Riyadh! Now that you have identified your low-cost business idea and the legal requirements, let's dive into financing options to bring your business to life.
Self-Financing: Utilize your personal savings and assets to invest in your business. This way, you have complete control over the funds without having to share profits or equity.
Bank Loans: Banks in Riyadh offer business loans with low-interest rates and flexible repayment plans. Ensure to have a solid business plan and financial projections to convince the bank to approve your loan.
Microfinance: This is a great option for small businesses that do not qualify for bank loans. Microfinance institutions offer lower loan amounts with flexible repayment schedules and require minimal collateral.
Crowdfunding: Social media platforms like Kickstarter and GoFundMe allow you to pitch your business idea to a wider audience and raise funds from individuals who believe in your idea.
Angel Investors: These are individuals who provide funding to promising startups in exchange for an equity stake in the company. They also provide mentorship and networking opportunities.
Government Grants and Subsidies: The Saudi government offers grants and subsidies for startups in certain industries, such as technology, healthcare, and renewable energy.
Partner Financing: If you have a business partner or associate, they can contribute to the funding of the business. This can also help share the financial burden and bring in additional expertise and skills.
With these financing options, you can choose the one that fits your business and financial goals. Remember, always have a solid business plan and financial projections to convince investors and lenders to invest in your business.
Now that you have successfully secured funding for your low-cost business setup in Riyadh, it's time to move on to marketing strategies and grow your business in the thriving city. Good luck!
8. Challenges and Risks of Business Setup in Riyadh
Congratulations on taking the first step towards setting up your low-cost business in Riyadh. While the city offers numerous opportunities for entrepreneurs, it's crucial to be aware of the challenges and risks that come with starting a business. Here are eight potential obstacles you may encounter:
Cultural Differences: Saudi Arabia is renowned for its rich culture and traditions. As a foreigner, it's important to be mindful of the customs of the land and adapt your business strategies accordingly.
Bureaucratic Red Tape: The legal requirements for setting up a business in Saudi Arabia can be extensive and require a significant amount of time and resources.
Language Barrier: Arabic is the official language in Saudi Arabia. Therefore, if you are not fluent in Arabic, it can be challenging to navigate through the legal paperwork and communicate with local vendors.
Cost of Living: Riyadh is ranked as one of the most expensive cities to live in the Middle East. Therefore, be prepared to face higher overhead costs when setting up your business.
Competition: As the capital of the country, Riyadh offers a competitive business environment. Your business needs to have a unique selling point to stand out from the rest.
Limited Access to Credit: Access to financing can be limited, especially for new businesses in Saudi Arabia. Therefore, you may need to consider other financing options, such as crowdfunding or investors.
Cultural Restrictions: Business operations and marketing efforts in Saudi Arabia are subject to strict cultural restrictions. Therefore, it's crucial to have a clear understanding of these limitations, specifically those related to religious and ethical beliefs.
Unfamiliar Business Environment: Starting a business in a foreign country can be intimidating, especially if you lack familiarity with the local market dynamics, customer preferences, and regulatory environment.
Despite these challenges and risks, setting up a low-cost business in Riyadh can be rewarding. With proper planning, sound financial planning, and cultural sensitivity, you can successfully establish a thriving business in this booming city.
9. Marketing Strategies for Low-cost Businesses in Riyadh
Congratulations on making it this far! Now that you've got your low-cost business up and running in Riyadh, it's time to start thinking about marketing strategies. Here are 9 marketing strategies that are perfect for low-cost businesses in Riyadh:
Leverage Social Media: With the high rate of social media usage in Riyadh, promoting your business through Facebook, Twitter and Instagram can help you reach a large pool of potential customers.
Collaborate with Influencers: Partnering with influencers in your niche can help you showcase your products or services to their followers.
Offer Promotions: Everyone loves a good deal! Offering promotions such as discounts, BOGO offers or referral promotions can help to attract new customers.
Attend Local Events: Networking at local events can help raise your business profile and promote it to potential customers.
Use Email Marketing: Email marketing is a cost-effective way to keep in touch with customers and promote new products or services.
Create Engaging Content: Creating engaging content such as blog posts, videos or podcasts can help to build your brand and raise your profile in Riyadh.
Join Online Forums: Engaging in online forums can help you connect with potential customers in real-time and promote your business.
Connect with Local Suppliers: Building relationships with local suppliers can help you to promote your business and tap into new markets.
Collaborate with Other Local Businesses: Partnering with other local businesses can help you to cross-promote each other's services and reach a larger customer base.
By implementing these marketing strategies, you'll be able to promote your low-cost business effectively in Riyadh and attract new customers without breaking the bank. Keep up the great work, and your business is sure to thrive!
10. Conclusion: Is Starting a Low-cost Business in Riyadh a Good Idea?
Congratulations on making it this far in your journey towards starting a low-cost business in Riyadh! You've learned about the legal requirements, business structures, financing options, and marketing strategies to be successful. Now, it's time to answer the ultimate question: Is starting a low-cost business in Riyadh a good idea?
The market is ripe for innovative ideas: Riyadh is a bustling metropolis with a booming economy. This means there is a high demand for unique and novel businesses that can provide something new and fresh to the local market.
Low-cost does not mean low-value: Just because you're starting a low-cost business doesn't mean the value of your services or products is low. In fact, by offering a unique solution at a reasonable price, you can attract a large customer base who appreciate the value you bring.
Opportunities for growth: Starting small doesn't mean staying small. With a solid foundation and a strategic plan, you can scale up your business to reach new heights.
Supportive ecosystem: Riyadh has a supportive ecosystem for new business owners, with various initiatives from the government and private sectors available to help you succeed.
Competitive advantage: By starting a low-cost business, you can stay competitive in the market and offer something that other businesses may not.
Flexibility: You can start a low-cost business on your own terms and have the flexibility to work around your schedule and personal preferences.
Financial rewards: With a low-cost business, you can generate a significant return on investment in a shorter amount of time.
Skill development: Starting a low-cost business allows you to develop new skills and refine existing ones, leading to personal and professional growth.
Making a difference: By starting a business that solves a problem or meets a local need, you can make a positive impact on your community.
Yes, it's a good idea: With all these factors considered, starting a low-cost business in Riyadh is absolutely a good idea. With your passion, drive, and solid plan, you can create a successful and sustainable business that can change your life for the better. So, what are you waiting for? Go for it!
Low-cost Business Setup in Riyadh