Riyadh Low-cost Business Setup
Are you interested in setting up a business in the bustling city of Riyadh, but are worried about the cost implications? Look no further, because this blog post has got you covered! In this article, we will explore various low-cost options available for entrepreneurs looking to establish their businesses in Riyadh.
From finding affordable office spaces to reducing overhead expenses, we will provide you with valuable tips and tricks to ensure that your business setup is as cost-effective as possible. So, without further ado, let's dive right in!
1. Finding Affordable Professional Services for Your Business Setup in Riyadh
Congratulations on taking the first step towards starting a business in Riyadh! One of the most important aspects of setting up a successful business is finding affordable professional services. Fortunately, in Riyadh, you have access to many experienced and knowledgeable business consultants who can assist you through the entire process of establishing your business.
To begin your search, start by researching online and asking for recommendations from friends and colleagues. Once you have gathered a list of potential service providers, it is essential to assess their experience, expertise, and overall reputation. A business consultant who has extensive knowledge of local laws and regulations can help ensure that your business complies with all legal requirements and operates efficiently.
When evaluating the cost of professional services, it is important to keep in mind that the cheapest option may not always be the best. Look for a service provider that offers a fair balance between cost and quality of service. Many consultants offer a range of packages tailored to different budgets and business needs. You can choose the package that fits your budget and gives you the best possible value.
By working with a professional consultant, you can benefit from their experience and expertise, avoid costly mistakes and achieve business success. Don't be afraid to negotiate the fees or payment schedules to ensure that you get the best deal possible. With the right guidance and support from an affordable professional service provider, your business can thrive in Riyadh's dynamic and growing economy. Keep up the positive attitude, and you're on your way to success!
2. Accessing Legal Aid for Your Business Setup in Riyadh
Accessing Legal Aid for Your Business Setup in Riyadh is an important step to ensure compliance with local laws and regulations. With the help of experienced lawyers, you can establish your business in a legal and secure manner.
To access legal aid, you can approach law firms that specialize in business setup services. These firms can assist you with company registration, drafting of legal documents, obtaining licenses and permits, and other legal requirements for business setup in Riyadh.
It's important to note that the legal process for business setup in Riyadh can be complex and time-consuming. This is why it's best to seek the services of a professional law firm with experience in setting up businesses in this region. They can guide you through the entire process and ensure that you comply with all legal requirements.
Additionally, the law firm can provide you with insights into the legal landscape in Riyadh, including any changes to laws or regulations that may affect your business. This can help you stay proactive and avoid any legal pitfalls. The cost of legal aid in Riyadh varies depending on the type and scale of your business, so it's best to do some research and compare fees from different law firms.
By accessing legal aid, you can save yourself time and money by avoiding legal mistakes and penalties. You can also gain peace of mind knowing that your business is legally protected. Take the time to find a reputable law firm that can provide you with the legal support you need for your business setup in Riyadh. With the right legal aid, you can start your business journey with confidence and optimism.
3. Overview of Riyadh: The Capital of Saudi Arabia
Welcome to Riyadh, the capital of Saudi Arabia! As you plan your low-cost business setup in the city, it's important to understand the region's economic significance. With Riyadh representing 50% of the non-oil economy in the Kingdom, it's a hub for business opportunities.
In addition, Riyadh boasts a diverse population of over 6 million people, offering a vast pool of potential customers for your business. As the largest and most populous city in Saudi Arabia, it's a vibrant and dynamic hub for business activity.
As you consider your business setup in Riyadh, it's worth exploring the city's regional planning initiatives. A study has shed light on the underlying causes of unemployment in Saudi Arabia, leading to national plans to enhance the ability of public institutions to measure performance and follow up. With clear plans in place to support business growth, Riyadh is an excellent location for entrepreneurs to explore.
Don't forget about the NEOM project, a game-changing development initiative in Saudi Arabia that's set to transform the region. With Riyadh at its heart, the project offers exciting business opportunities for those hoping to establish themselves in the city.
Overall, Riyadh represents an optimistic, forward-thinking location for your low-cost business setup. With a supportive business atmosphere and myriad opportunities for growth, it's the perfect place to kickstart your entrepreneurial journey in Saudi Arabia.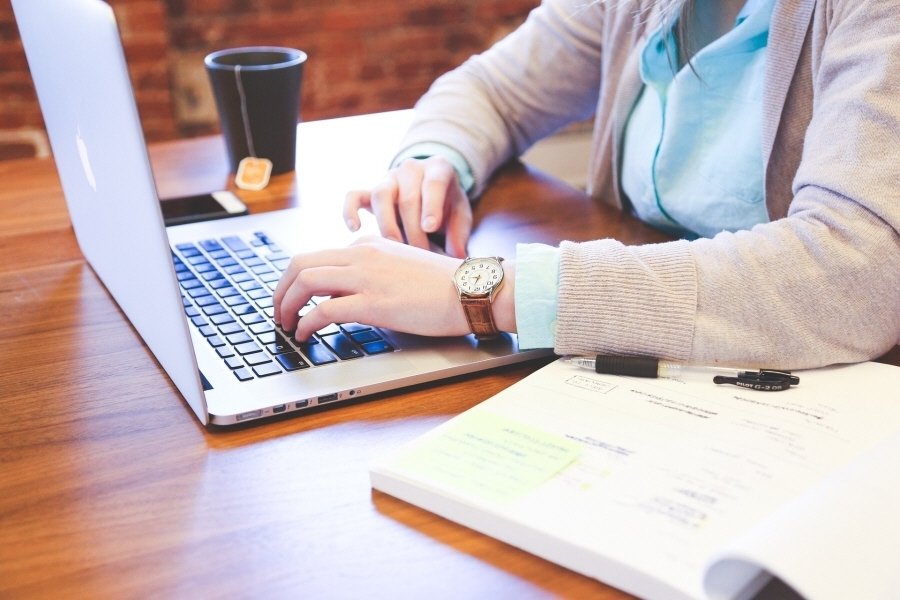 4. Regional Planning for Business Setup in Riyadh
Congratulations on choosing Riyadh as the location for your business setup! The region's strategic location and excellent infrastructure make it an ideal choice for entrepreneurs looking to expand their operations. When it comes to regional planning for business setup in Riyadh, you can be assured that the authorities are doing everything possible to create a conducive environment for businesses to thrive.
The regional plan for Riyadh focuses on transforming the region into a multifunctional economic zone, an investment magnet, and a home for innovation and creativity. This means that there will be an abundance of opportunities for businesses in different sectors to establish themselves, grow and prosper.
As you plan your business setup in Riyadh, it is essential to keep an eye on the NEOM Project. This ambitious initiative promises to create a new future for the region by attracting investors and entrepreneurs from all over the world. By positioning your business in the right spot and investing in the right sectors, you can tap into the vast potential of this project and take your business to the next level.
In terms of cash flow management, Riyadh's low cost of living and business-friendly government policies make it an excellent location for small and medium enterprises. Moreover, hiring domestic workers can be an affordable way to keep your business running smoothly, giving you more time and resources to focus on growing your business.
Finally, if you are interested in creating an online store, Riyadh offers several benefits, including easy access to capital financing options, a young and tech-savvy population, and a growing e-commerce sector. With your business setup in Riyadh, the possibilities are endless!
5. NEOM Project: Opportunities for Business Setup in Riyadh
Looking for unique and exciting opportunities to set up your business in Riyadh? Look no further than the NEOM project. With an estimated cost of over $500 billion and plans to create a futuristic city in the north-west of Saudi Arabia, the project presents endless possibilities for ambitious entrepreneurs. As an investor or business owner, you can gain direct access to this groundbreaking development by collaborating with NEOM's management team and taking advantage of its unparalleled facilities and resources.
But before you embark on this exciting journey, it's essential to access affordable professional services and legal aid to take care of all the necessary paperwork and regulations. Additionally, planning your cash flow and taking steps to hire low-cost domestic workers can help set your business up for success. You can even create an online store to attract customers and take advantage of financing options available to micro, small, and medium-sized enterprises.
This section outlines the NEOM project and its potential benefits, but it's important to keep in mind that success ultimately comes from a combination of hard work, smart planning, and strategic partnerships. So get ready to be a part of this unique opportunity and invest in the future of NEOM today!
6. Cash Flow Management: Key Factor for Business Success in Riyadh
If you want your business to be successful in Riyadh, cash flow management is a key factor that cannot be ignored. As you may have learned in our previous sections, the cost of living and doing business in Saudi Arabia can be high. Therefore, in order to survive and thrive in the business world of Riyadh, you need to be aware of how cash flow can impact your business.
One way to manage your cash flow is to keep up with your expenses and revenue by regularly tracking and reviewing your financial statements. It's essential to know your cash balance, your cash inflows and outflows, and your projected cash flow for each month. This way, you can identify areas where you need to cut down on expenses or increase your revenue.
Another crucial aspect of cash flow management is ensuring that your business has access to financing. You can explore financing options such as government loans or venture capital to help you manage your cash flow better. Additionally, you can consider negotiating with your suppliers for extended payment terms or discounts to improve your cash flow.
Lastly, having a strong financial management team or outsourcing accounting services can help you stay on top of your financials and manage your cash flow effectively.
By prioritizing cash flow management in your business, you'll be setting yourself up for success in Riyadh. With the right mindset and strategies in place, you can overcome financial challenges and achieve sustainable growth in the business world of Saudi Arabia.
7. Hiring Domestic Workers in Riyadh: Low-Cost Option for Business Owners
If you are starting a business in Riyadh and want to keep costs lower, hiring domestic workers could be a great option. Not only can they be a more cost-effective option compared to hiring foreign workers, but they can also provide more flexibility in terms of part-time or live-out options.
To hire domestic workers for your business, you will need to first register with the Ministry of Labor and Social Development. This process can take some time, but with the help of professional services, such as Creative Zone, you can navigate the process with ease.
Once you have registered, you can start looking for domestic workers through recruitment agencies or online job posting sites. Make sure to thoroughly vet any potential candidates to ensure they meet your business needs and are legally allowed to work in Saudi Arabia.
It is important to note that hiring domestic workers also comes with the responsibility of paying for their housing, meals, and health insurance. However, with proper planning and budgeting, this cost can still be significantly lower than hiring foreign workers.
Overall, hiring domestic workers can be a low-cost option for business owners in Riyadh, while also helping to support the local economy and workforce. Make sure to research and understand the legal requirements and costs involved before making any hiring decisions.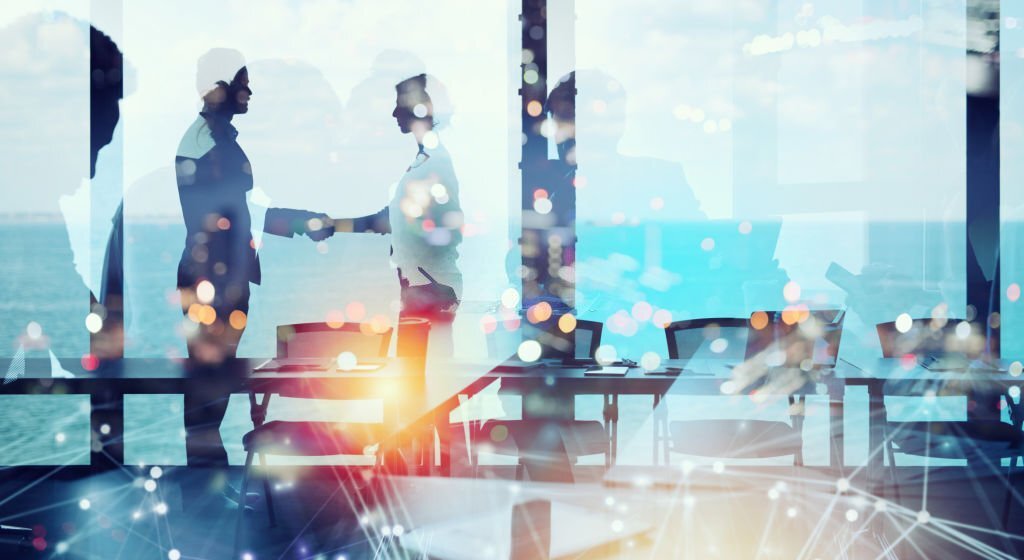 8. Creating an Online Store in Riyadh: Requirements and Benefits
Congratulations on considering opening an online store in Riyadh! As we previously mentioned, running an online store has many benefits such as 24/7 shopping availability, increased visibility and targeting through search engines, and the ability to make profits without the limitations of physical store hours. So, let's get started on the requirements and benefits of opening an online store in Riyadh.
Firstly, you need to obtain an electronic commercial register to establish or work. You can do this by following the approved steps or procedures set by the company. It may sound daunting, but with the help of affordable professional services and legal aid, it can be a smooth process.
In Riyadh, there are many opportunities to establish a successful online store, thanks to the regional planning and NEOM project. Cash flow management is crucial for business success, but hiring domestic workers can be a low-cost option for business owners.
Now, imagine creating an online store that showcases your services and products, improves targeting and visibility for searching customers, and satisfies consumers' needs through a modern and sophisticated platform. You can even consider creating an online store through Amazon, which provides free tools, reports, and benefits for your brand.
Don't let financing options hold you back from achieving your dream of opening a successful online store in Riyadh. With low-cost equipment and a positive mindset, you can create an online store that not only benefits the customers but also yourself as a business owner.
In conclusion, creating an online store in Riyadh requires obtaining an electronic commercial record and following approved procedures. Benefits include 24/7 shopping availability, increased visibility, and potential profits. With the help of affordable professional services, legal aid, and attention to cash flow management, your dream of opening an online store can become a reality. Happy selling!
9. Financing Options for Micro, Small, and Medium Enterprises in Riyadh
When starting a business in Riyadh, one of the most important considerations is how to finance it. Fortunately, there are many financing options available for micro, small, and medium enterprises in the city.
Some of the options include traditional sources such as banks, financing companies, and financial technology companies. You can also explore modern financing methods like crowdfunding, where you can present your idea on specialized websites for funding.
In addition, you can also consider self-financing or seek help from angel investors and incubators. These sources can provide you with the capital you need to start your business, as well as guide you in making informed decisions in the early stages of your venture.
To maximize your chances of getting the best corporate finance programs, you may also want to consider quarterly financing figures for small and medium enterprises in Riyadh. This will give you a better understanding of the financing climate in the city, what financing agencies to approach and what are the terms and conditions of the available loans.
By taking advantage of these financing options, you can get the required financial resources to meet your business needs and enhance your chances of success in Riyadh. Don't hesitate to explore all options, including government-sponsored initiatives such as the NEOM project or low-cost equipment to help you start and grow your business. Remember that with the right financing, you can make your entrepreneurial dreams a reality in the capital city of Saudi Arabia.
10. Low-Cost Equipment for Business Setup in Riyadh
Congratulations on making it to the final section of our blog on low-cost business setup in Riyadh! As you prepare to launch your business, it's important to keep in mind that you will need equipment to effectively run your operations.
Thankfully, there are many low-cost options available in Riyadh to help you get started without breaking the bank. Start by identifying your basic equipment needs, such as computers, printers, and furniture. You can find great deals on these items by shopping around at local business supply stores or looking online on websites like Amazon or Souq.
In addition to basic office equipment, you may also need specialized items depending on the nature of your business. For example, if you are starting a restaurant, you will need a commercial kitchen setup with appliances like ovens, refrigerators, and stoves. If you are starting a salon, you will need salon chairs, hair dryers, and other beauty supplies.
When shopping for equipment, consider buying used or refurbished items to save money. Many businesses in Riyadh sell gently used equipment that is in great condition. You can also look online for refurbished items, which have been restored to like-new condition.
Another option to consider is leasing equipment rather than buying it outright. This can be a good option for businesses that don't have a lot of capital upfront, as leasing allows you to pay over time rather than making a large payment upfront.
Finally, don't forget to factor in maintenance costs when budgeting for equipment. It's important to keep your equipment in good working condition to avoid costly repairs down the line.
By following these tips, you can save money on equipment and keep your business startup costs low in Riyadh. With the right equipment in place, you'll be well on your way to success in the Saudi Arabian marketplace. Best of luck on your business journey!
Riyadh Low-cost Business Setup