Riyadh Business Setup Consultants
Are you planning to start a business in Riyadh, Saudi Arabia? If yes, then there are a few things that you need to keep in mind. Starting a business in Saudi Arabia can be quite challenging for non-Saudi nationals, especially when it comes to navigating local laws and regulations.
To make this process easier for you, hiring a Riyadh business setup consultant can be a great idea.
In this blog post, we will discuss the benefits of hiring such consultants and everything you need to know about Riyadh business setup consultants in English Language. So let's dive in!
1. The Importance of Legal Advice in Establishing Companies in Riyadh
If you're planning to establish a company in Riyadh, it's important to seek legal advice from experts in the field. Working with legal advisors can provide you with the necessary guidance and expertise to ensure your company operates effectively and efficiently.
WIS Consultancy's incorporation lawyers in Riyadh are experienced in providing legal advice on various topics related to the establishment of companies. They can assist you in drawing up a list of procedures and internal sanctions, creating contracts for agencies, and representing companies and banks before commercial courts, among other essential legal services.
In addition, protecting trademarks internationally is a crucial consideration for Riyadh entrepreneurs. WIS Consultancy's incorporation lawyers can advise you on the best practices for safeguarding your brand in the global market.
When it comes to establishing a company in Saudi Arabia, there are specific terms and conditions that must be met. Working with the best lawyers and consultants for company establishment in Riyadh will ensure that your company complies with all the necessary regulations and laws.
Moreover, SMF CPAs can provide valuable insight on rapid changes in the business environment and how to adapt to them effectively. And if you're interested in pursuing a career as a counsellor or consultant, learning from the experiences of individuals like Manaji Al-Zamakhshari can be valuable.
Finally, utilizing electronic contracts for all types of legal entities in Riyadh business setup services can streamline and simplify the establishment process. All of these factors demonstrate the importance of seeking legal advice from experts when establishing a company in Riyadh. With the right guidance, you can confidently navigate the process and set your business up for success.
2. Expertise of WIS Consultancy's Incorporation Lawyers in Riyadh
When it comes to establishing a company in Riyadh, seeking legal advice from incorporation lawyers is crucial. And if you want to ensure your business' success, you need to work with the best lawyers and consultants in the field. This is where WIS Consultancy comes in. With over 20 years of professional experience, their lawyers have the expertise and knowledge to guide you through the entire process of company establishment in Riyadh.
They'll assist you in complying with all the regulations and requirements necessary to operate legally in Saudi Arabia. From company registration to drafting legal contracts, WIS Consultancy's team of expert lawyers can handle all aspects of the incorporation process. Their services extend beyond that of a traditional law firm, making them an excellent all-in-one legal solution for new entrepreneurs in the Riyadh business scene.
Through their extensive experience, WIS Consultancy has formed relationships with various government agencies, making them well-equipped to expedite the incorporation process. The team offers a strategic viewpoint and top-tier legal advice to ensure your business is set up for success.
With WIS Consultancy's expert guidance, you can rest assured that your business will be protected legally and able to thrive in Riyadh's competitive environment.
Protecting Trademarks Internationally: What Riyadh Entrepreneurs Need to Know
If you are an entrepreneur in Riyadh, protecting your trademark is crucial for the success and identity of your business. However, it's not just about registering your trademark in Saudi Arabia. To protect it internationally, you must register it overseas, such as with the USPTO. As a Riyadh entrepreneur, you need to be aware of the different laws and regulations for trademark protection in different jurisdictions.
Luckily, as a client of WIS Consultancy's incorporation lawyers, you have access to expert advice on international trademark protection. They understand the importance of protecting a business's assets and brand identity, both locally and abroad. With their assistance, you can feel confident that your trademark will be protected no matter where you conduct business.
Don't let trademark infringement or imitation ruin your entrepreneurial dreams. With proper trademark protection, you can establish your business's unique brand identity and communicate your values and offerings to your customers. So take the necessary steps to register your trademark internationally today with the help of WIS Consultancy's incorporation lawyers. Protect your business and secure your future success.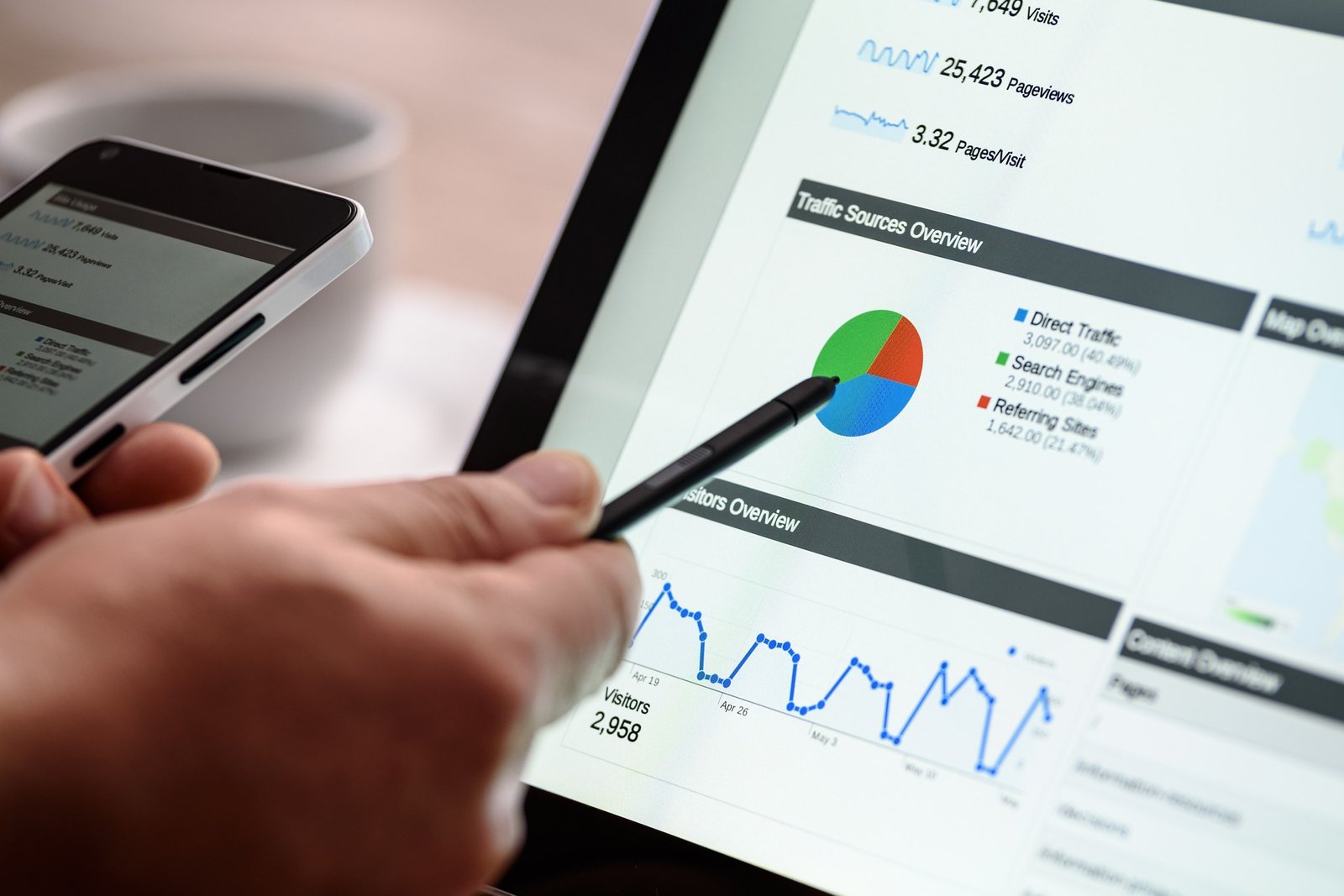 Best Lawyers and Consultants for Company Establishment in Riyadh
When it comes to establishing a company in Riyadh, you want the best lawyers and consultants by your side. With so many options out there, it can be overwhelming to choose the right team. Luckily, we've done the research for you and found the four top lawyers and consultants for company establishment in Riyadh.
First off, there's Abuhimed Alsheikh Alhagbani Law Firm in co-operation with Clifford Chance. With their top-tier practice and considerable depth in the Saudi market, they're a highly trusted choice.
Next up is Al Othman Lawyers and Legal Advisers Office. Their expertise in dealing with all types of claims, issues, and disputes related to banking, debt, corporate, securities, insurance, real estate, and labour make them a great option for any company establishment needs.
Third on our list is Healy Consultants Group PLC. With over 17 years of experience and a guaranteed solution for business set-up without travel, they're a reliable choice for those looking to start a business in Riyadh.
Last but certainly not least is SMF CPAs. With their expert knowledge on the rapid change in the business environment, they can provide invaluable guidance on navigating the complex world of company establishment in Riyadh.
With these top legal and consulting firms by your side, you can rest assured that your company establishment in Riyadh will be in good hands.
All-in-One Legal Services for Company Establishment in Saudi Arabia
Are you looking for a stress-free and seamless company establishment in Saudi Arabia? You can benefit from Al Safwa Law Firm and Consultations' all-in-one legal services, which offer various legal services for company incorporation, including drafting legal contracts, obtaining licenses, and registering your company with the relevant authorities, all while following legal principles.
Our experienced lawyers and legal consultants provide professional advice and guidance to help you navigate the intricate legal process of setting up your business entity in Saudi Arabia. We understand the importance of timely, reliable, and accurate services to ensure the smooth and effective operation of your business.
To establish your company, you can trust our team at Al Safwa Law Firm and Consultations to provide you with tailor-made legal solutions that meet your specific needs, supported by our vast legal knowledge and expertise in Saudi Arabia's laws.
Our all-in-one legal services for company establishment in Saudi Arabia will allow you to focus on developing and growing your business, while we handle the administrative, legal, and regulatory aspects of the incorporation process.
Al Safwa Law Firm and Consultations is here to help you start and grow your business in Saudi Arabia. Contact us today to learn more about our legal services and how we can help you establish your company in no time!
Terms and Conditions for Establishing a Company in Saudi Arabia
Congratulations on taking the leap to establish a company in Saudi Arabia! In order to ensure a smooth process, it's important to understand the terms and conditions for setting up a business in this country.
First and foremost, it's crucial to submit an application to the Investment Authority. Once you've done so, you'll need to have a written incorporation contract in place, which should detail the share of each partner and the responsible person. This contract must be published on the Ministry's website as well.
It's worth noting that there are minimum capital requirements necessary for company formation, which will be decided by the Ministry of Commerce and Investment in conjunction with the General Authority for Investment. This is a critical step to ensure that your business is fully compliant with Saudi corporate law.
As a foreigner, you are indeed allowed to open a company in Saudi Arabia, but there are specific conditions to be aware of. For example, in the case of temporary registration, your foreign company branch must follow all applicable laws in terms of both incorporation procedures and liability for violating acts.
Finally, opening a business bank account is a crucial step to ensure that you can conduct financial transactions smoothly. In fact, you'll likely want to work with a Riyadh-based business setup consultant who can help guide you through this process and ensure that you're fully compliant with all necessary legal and tax requirements.
With the right information and support, there's no reason why you can't establish a successful business in Riyadh. Best of luck on your journey!
Rapid Change in Business Environment: How SMF CPAs Can Help
"Are you struggling to keep up with the rapid changes in the business environment? Don't worry, SMF CPAs are here to help. As experts in the field, they can provide you with valuable insights and guidance to navigate through these challenging times.
With their extensive knowledge and experience, SMF CPAs can help you adapt to new regulations, tax laws, and financial policies. They can also provide you with projections on how your business may be affected and assist you in making necessary adjustments.
By choosing SMF CPAs as your trusted business consultants, you can focus on what you do best – running your business. They will take care of everything from preparing your Zakat and Income Tax returns to helping you obtain business licenses and permits in Saudi Arabia.
So, if you're feeling overwhelmed by the changes in the business environment, don't hesitate to reach out to SMF CPAs. With their unparalleled expertise and dedication, they can help you thrive during these uncertain times."
The Career Path of Counselor Manaji Al-Zamakhshari
You can learn a lot from the career path of Counselor Manaji Al-Zamakhshari, who has had an impressive journey as a legal expert in Riyadh. Al-Zamakhshari started his career as a junior consultant at a leading international consulting firm in Riyadh. As he gained more experience, he began to take on more challenging work, which led to a promotion to counselor.
After several years in the consulting world, Al-Zamakhshari decided to pursue his passion for law, and he enrolled in law school. This decision proved to be beneficial as he was able to merge his prior experience in consulting and legal knowledge to provide top-rated guidance to clients.
With his broad range of expertise, Al-Zamakhshari became one of the best business setup consultants in Riyadh, and he joined the WIS Consultancy, where he worked with a diverse range of clients looking to establish companies in Riyadh.
Al-Zamakhshari is known for thinking outside the box and providing clients with creative legal solutions. He is dedicated to helping entrepreneurs establish their business and grow it within the legal framework.
With Al-Zamakhshari on board, WIS Consultancy became one of the most sought-after legal firms in Riyadh for company establishment. His path shows that with dedication and passion, you can find a fulfilling career in the world of law and consulting. You too can achieve great things with the right skills, mindset, and team by your side. So, if you're passionate about law and consulting, follow Al-Zamakhshari's footsteps to become the next great business setup consultant in Riyadh.
Virtual Work Experience as a Junior Consultant at Boston Consulting Group
Looking for a meaningful virtual work experience? Join Boston Consulting Group's (BCG) UnlimITed 2022 program and help clients achieve amazing results while honing your consulting skills. This is your chance to be part of a team that unlocks the potential of those who advance the company's vision.
As a junior consultant, you will get broad exposure to the consulting industry and develop a deep understanding of business strategy. BCG's virtual work experience program is designed to mimic the real consulting experience, with virtual workshops and engaging projects that teach you how to use digital technologies to create competitive advantages for clients.
At BCG, you will be part of a dynamic and collaborative team of consultants who are passionate about making a difference. You will also have access to world-class resources and expertise, including mentorship programs and networking opportunities.
Don't miss this opportunity to jumpstart your consulting career with BCG. Apply now and discover the impact you can make as a junior consultant at one of the world's leading consulting firms.
Electronic Contracts for All Types of Legal Entities in Riyadh Business Setup Services
Congratulations on taking the steps to establish your business in Riyadh! As you navigate the process, it's important to stay up-to-date on the latest legal requirements and services available to you. In particular, electronic contracts are a key consideration for all types of legal entities in Riyadh business setup services.
When it comes to establishing your business in Riyadh, electronic contracts can be a convenient and efficient way to ensure that all parties involved are clear on the terms and conditions of your agreement. With the help of an experienced consultant, you can create a legally binding electronic agreement that outlines the specifics of your business relationship, including any products or services being offered.
But just how do you go about creating an electronic contract for your legal entity in Riyadh? It's important to work with a reputable consultant who understands the intricacies of local law and can provide professional advice on the best way to proceed. They can help you review your business objectives and come up with a comprehensive, legally binding contract that meets your needs.
Overall, electronic contracts are a valuable tool for any legal entity doing business in Riyadh. With the right support and guidance from your business setup consultant, you can establish a solid foundation for your operations and protect your interests in the rapidly changing business environment of Saudi Arabia. So, take advantage of this powerful technology and work with a team of experts to create an electronic contract that sets your business up for success.
Riyadh Business Setup Consultants