Riyadh Business Setup Benefits
Riyadh, the capital of Saudi Arabia, is known for its prosperous economy and vast potential when it comes to business opportunities. The city has been consistently ranked as one of the top business destinations in the Middle East, attracting investors and entrepreneurs from across the globe.
Entrepreneurs who want to set up their business in Riyadh are presented with numerous benefits that can help them establish a successful venture. In this blog, we will discuss some of the key benefits of setting up a business in Riyadh and why it is an excellent destination for anyone looking to start or expand their business in the Middle East.
So buckle up and read on to discover how Riyadh can help you launch your dream venture.
1. Business Incubators: Supporting and Developing New Facilities and Projects
As a business owner in Riyadh, you may be wondering how to take your new facility or project to the next level. One solution is to consider business incubators. These programs are designed to support and develop new facilities and projects, providing entrepreneurs like you with the tools and resources needed to succeed. By joining a business incubator, you can benefit from access to mentors, networking opportunities, and even financial support.
This is just one of the many ways that Riyadh is creating a supportive, entrepreneurial ecosystem. Keep reading to learn more about the other benefits of launching a business in Riyadh.
2. The Importance of Strong Branding for Social Media Accounts in Career Development
Welcome back to our blog on the benefits of setting up a business in Riyadh. In the previous section, we discussed the crucial role of business incubators in supporting and developing new facilities and projects. Now, let's shift our focus to the Importance of Strong Branding for Social Media Accounts in Career Development.
In this rapidly evolving digital age, social media has emerged as a powerful tool for building a personal brand and establishing a robust online presence. Social media platforms like Facebook, Twitter, and LinkedIn provide opportunities for individuals to showcase their skills, achievements, and experiences, helping them attract potential employers and clients.
Strong branding is essential when it comes to social media, as it enables individuals to create a consistent image across various platforms. This brand image can include elements such as a unique logo, a specific color scheme, and a style guide that aligns with your career goals or company vision. Investing time and effort into crafting compelling content and visuals for your social media accounts can help you gain a competitive edge in the job market.
Also, social media provides professionals with the opportunity to network and connect with industry experts, peers, and potential employers. Joining relevant groups and communities allows you to engage with people in your field, discuss industry trends, and seek advice.
Furthermore, optimizing your social media profiles with relevant keywords helps employers and clients find you during their search, increasing your chances of making valuable connections. By creating engaging content, frequently posting updates, and responding to messages promptly, you can showcase your expertise and demonstrate your dedication.
In summary, social media is a powerful tool for career development, and branding plays a pivotal role in establishing a robust online presence. With the right branding techniques, you can leverage social media platforms to network with industry experts, showcase your skills, and attract potential employers and clients. So, take the necessary steps to build a strong brand and maximize the potential of social media for your career growth.
3. Role of Chambers of Commerce and Industry in Commercial Solidarity
If you're looking for ways to boost commercial solidarity between businesses, you need to know the role of Chambers of Commerce and Industry. These institutions offer a range of business opportunities for members to benefit from, like communication with the government to discuss the interests of work and trade. As a trader or manufacturer registered in the commercial register, you must request participation in the room where your main place is located.
You can also subscribe to more than one room if you have branches. This increases your chances of broadening your business network and collaborating with other companies. By participating in chambers of commerce and industry, you can also access resources and services that can improve your business practices and enhance your reputation in the industry. Don't miss out on the benefits of commercial solidarity – join your local Chambers of Commerce and Industry today!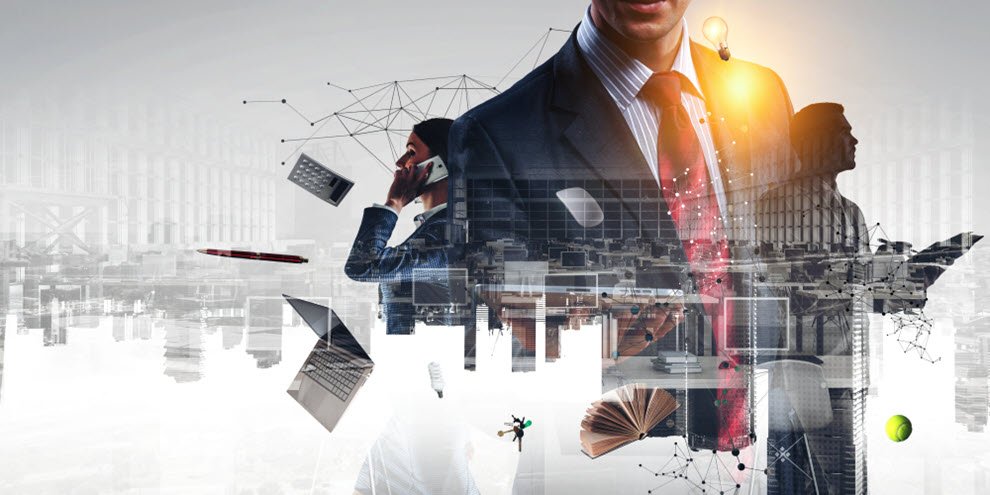 4. The Bankruptcy Law: Regulating Financial Conditions for Business Owners
Now that you have learned about the business benefits in Riyadh, let's talk about one of the most important things for any business owner: financial security. That's where the Bankruptcy Law comes into play. This all-encompassing legislation is meant to regulate financial conditions for business owners, meaning it is designed to protect both the creditors and the debtor in case of bankruptcy.
Having this law in place means that entrepreneurs can take calculated risks when starting and running their businesses. They can make investments, sign loans for growth, and enter new markets with less fear of losing everything. Knowing that there's a legal framework that can provide a safety net in the event of financial distress is extremely useful, and it encourages the development of new businesses in the country.
As we've discussed before, the Saudi government is working hard to create a business-friendly environment that favors innovation and growth. The Bankruptcy Law is just one example of this. By offering this regulatory framework, the government is sending a message that they believe in entrepreneurship and that they are willing to work with business owners to help them succeed.
If you're thinking of starting your own business, then consider doing it in Riyadh. With financial security in place and a supportive business ecosystem, it's an ideal location for entrepreneurs who want to take their ideas to the next level. Plus, with the other benefits we've outlined in this blog, you'll have everything you need to succeed. Start planning your business today, and take the first step towards a brighter future.
5. Flexible Work System: Increasing Attractiveness of Local Competencies
Flexible work systems are becoming increasingly popular in Saudi Arabia, and there are many benefits to implementing them. By allowing employees to work from home or adjust their work schedules to accommodate their personal lives, companies attract and retain high-quality talent, increase engagement and productivity, and show commitment to the well-being of their employees.
This system also increases the attractiveness of local competencies, as it shows that companies are willing to work with individuals who have different needs and priorities. When businesses prioritize flexibility and work-life balance, they create a more positive work culture and build trust among their employees. This can lead to better job satisfaction and lower turnover rates.
Additionally, implementing a flexible work system can improve the overall efficiency of a company. When employees can work from home or adjust their schedules, they can often avoid time-consuming commutes and work during their most productive hours. This can lead to higher quality work and quicker turnaround times.
So, if you're a business owner or manager, consider implementing flexible work arrangements to attract and retain top talent, increase productivity and efficiency, and show your commitment to your employees' well-being. By doing so, you can create a positive work culture and set your company apart as an employer of choice.
6. The Five Main Benefits of the Palace Decision by Saudi Minister of Investment
If you're considering setting up a business in Riyadh, the recent Palace Decision made by the Saudi Minister of Investment could be great news for you. Here are the top five benefits that this decision brings for business owners:
More Opportunities for Local Companies
By limiting government contracts to international companies with a status, more opportunities open up for local businesses to compete for these contracts. This means that you have a better chance of getting a government contract and growing your business.
Increased Job Opportunities
With more investment in the country, the job market will see an increase in opportunities. As a business owner, you'll be able to create more jobs and contribute to the growth of the economy.
Boost in Local Economy
As more businesses thrive and more job opportunities arise, the local economy will experience a boost. This leads to an increase in consumer spending and higher living standards for the local population.
Promotion of Local Talent
The decision will help to promote local talent and expertise, as companies will be more encouraged to hire and develop local professionals.
Attraction of International Investment
By creating a more stable and attractive business environment for local businesses, the decision will also attract more international investment. This will increase competition in the market and provide you with more opportunities for collaboration and growth.
Overall, the Palace Decision made by the Saudi Minister of Investment brings a lot of benefits to business owners in Riyadh. With a stable and positive business environment, it's easier to grow and thrive in the market. Keep these benefits in mind as you consider starting or expanding your business in Riyadh.
7. Benefits of the Commercial Register for Individual/Company: Working as an Expert in Commercial Matters
Congratulations on considering registering your business with the commercial register! Doing so can offer numerous benefits for both individuals and companies. Not only will you be able to operate legally under a clear legal umbrella, but you will also gain access to a range of valuable services.
In addition, the commercial register provides a platform for you to establish yourself as an expert in commercial matters. It recognizes the size and scope of all business activities, helping you to effectively plan and grow your business. Whether you're in the industrial, commercial, or agricultural sector, registering with the commercial register will help to establish your credibility in your field.
Furthermore, by registering your business, you will become eligible for trademarks, trade names, commercial encouragement, and other benefits associated with commercial activities. This will give you a competitive edge in the marketplace, and enable you to stand out from your competitors.
Overall, the commercial register offers numerous benefits for individuals and companies looking to establish themselves as experts in their field. By taking advantage of these benefits and working with the commercial register, you can effectively grow your business, establish credibility, and enjoy long-term success. So what are you waiting for? Register your business with the commercial register today!
8. Real Estate Ownership for Achieving Business Objectives
Congratulations on reaching the eighth section of this exciting blog series! In this segment, we will delve into the benefits of real estate ownership for achieving your business objectives.
As a business owner, you likely understand the importance of having a physical location for your company. Real estate ownership allows you to control your working environment and tailor it to suit your specific needs. You can make changes to the space, add equipment, and make modifications that align with your brand and vision. Furthermore, owning real estate grants you long-term stability and control over your property.
Investing in real estate can also provide a passive income stream through rental properties. If you have extra space that is not being utilized, you can rent it out to generate additional revenue. Additionally, owning real estate can help to diversify your investment portfolio and provide a hedge against inflation.
In Saudi Arabia, there are many opportunities for real estate ownership, with a thriving market for commercial and residential properties. When you own real estate for your business, you can take advantage of favorable tax laws, especially if you purchase property through a Real Estate Investment Trust (REIT) or establish a partnership with other investors. Furthermore, owning real estate can help to increase your company's net worth, which can lead to better access to financing and other resources.
In summary, real estate ownership can be an excellent tool for achieving your business objectives. It provides stability, control, and a passive income stream while also diversifying your investment portfolio. Take advantage of the many opportunities available in Saudi Arabia's real estate market, and see how it can benefit your business in the long run.
9. 40 Ideas for Modern Commercial Projects to Satisfy Specific Market Segments
Looking for new and innovative commercial project ideas to satisfy specific market segments? Look no further! Here are 40 ideas to get you started:
1. Event planning and management for corporate events
2. Food delivery service for busy professionals
3. Personalized health and wellness coaching
4. Niche e-commerce subscription box services
5. Social media management for small businesses
6. Virtual interior design services for remote clients
7. Educational tutoring services for high school students
8. Smart home automation installation and maintenance
9. Sustainable product development and manufacturing
10. Personal shopping and styling services
11. Pet care services, including grooming and boarding
12. Ghost kitchen and delivery-only restaurant concepts
13. Fitness and wellness studios with specialized classes and training
14. Online language learning and tutoring services
15. Mobile car detailing and washing services
16. Digital marketing and advertising agency services
17. E-learning platforms for professional development
18. Botanical and plant-based skincare product lines
19. Personalized nutrition planning and meal prep services
20. Mobile phone repair and tech support services
21. Exclusive and luxury event venue rentals
22. Mental health counseling and wellness coaching
23. Innovative and eco-friendly transportation solutions
24. Niche athletic apparel lines and boutique fitness studios
25. Plant-based meal kit delivery services
26. Socially responsible and eco-friendly product lines
27. Luxury home cleaning and organization services
28. Personalized and custom tailoring and alterations services
29. Online personal shopping and styling services for plus size individuals
30. Artisanal food and beverage production and distribution
31. Home automation and smart technology consulting services
32. Digital creative services, including graphic design and video production
33. Mobile healthcare services, such as onsite medical clinics and telemedicine
34. Bespoke luxury beauty and skincare product lines
35. Niche hospitality and tourism services, such as glamping or eco-tourism experiences
36. Mobile bike repair and maintenance services
37. Smart irrigation and landscaping services
38. High-end, eco-friendly fashion lines
39. Socially conscious and ethically sourced fashion and accessory lines
40. Innovative and environmentally-friendly waste management solutions
No matter what market segment you're looking to satisfy, there are countless opportunities to create innovative and successful commercial projects. By considering the needs and wants of your target audience, you can develop ideas that truly resonate and provide value to your customers. So don't hesitate to explore these and other possibilities; with the right approach, you can turn your entrepreneurial dreams into a thriving reality.
10. Working Capital Financing from Riyad Bank for Business Growth Support
Working Capital Financing from Riyad Bank for Business Growth Support
Are you looking for a way to boost your business growth? Look no further than Riyad Bank's Working Capital Financing. By obtaining additional liquidity, you can cover daily expenses and requirements, allowing you to focus on growing your business. With short-term loans available, you can get the capital you need quickly and without hassle.
But why stop at just funding your current needs? With Riyad Bank's support, you can plan for the future and achieve your goals. Consider implementing some of the modern commercial projects listed in section 9 to target specific market segments and expand your reach.
As your business grows and evolves, you may encounter financial obstacles. The Bankruptcy Law, discussed in section 4, regulates the conditions for business owners, providing a safety net when needed. Additionally, the Commercial Register, discussed in section 7, can help you work as an expert in commercial matters and increase your credibility with customers and partners alike.
Ultimately, Riyad Bank is dedicated to supporting your business every step of the way, and Working Capital Financing is just one of the many tools available to help you achieve your goals. By taking advantage of these benefits, you can build your brand, forge alliances with other businesses, and pave the way for long-term success. So what are you waiting for? Contact Riyad Bank today and take the first step towards fulfilling your business dreams.
Riyadh Business Setup Benefits